It's time to forget about hangovers
Our Hangover Patches use a proprietary blend of vitamins, minerals, antioxidants, and enzymes to help your body process alcohol and reduce hangover symptoms. Just patch up and party on!
Free Sample Pack
New customers can try a sample for free. Use code FREESAMPLE.
Try SmartPatch
High Performance Hangover Protection
Formulated with ingredients to help you combat the unpleasant side effects of alcohol & helping you stay your sharpest the next day
Single Pack
Five Pack Bundle
Save time and money by stocking up.
Five Packs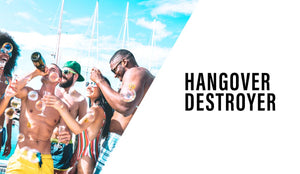 Also in Original
The SmartPatches transdermal formulation contains a unique blend of vitamins including B-3, B-12, A, C, B-20, folic acid, minerals, antioxidants, and enzymes which naturally help your body process alcohol and reduce hangover symptoms*
Try Smart Patches for free!
Get two free patches delivered to your door while supplies last! (For new customers, 1 per customer)
Get Yours
Does a patch really work?
The answer is YES! Smart Patches are a type of transdermal patch, meaning that our proprietary blend is absorbed via your skin. This absorption method has a ton of benefits because it delivers vitamins directly into your bloodstream. Over the course of the night, the blend is gradually released through a process called time-release that controls the concentration to optimize its hangover-reducing effects. It's simple, effective, and allows for an enhanced effect compared to oral methods like pills and potions.
We know you'll love Smart Patches as much as we do. In fact, for any reason you're not completely satisfied, just reach out to Info@Smartpatches.com and we'll issue you a full refund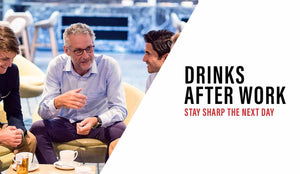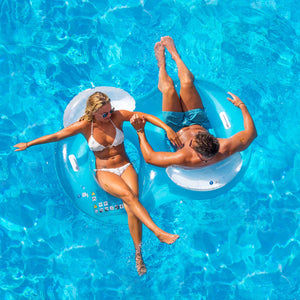 Special thanks to our fans for sending in their photo!
If you snapped a fun, hangover free photo of you or a loved one, we'd love to see it! Send it to info@smartpatches.com